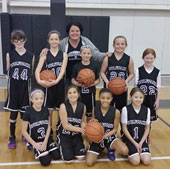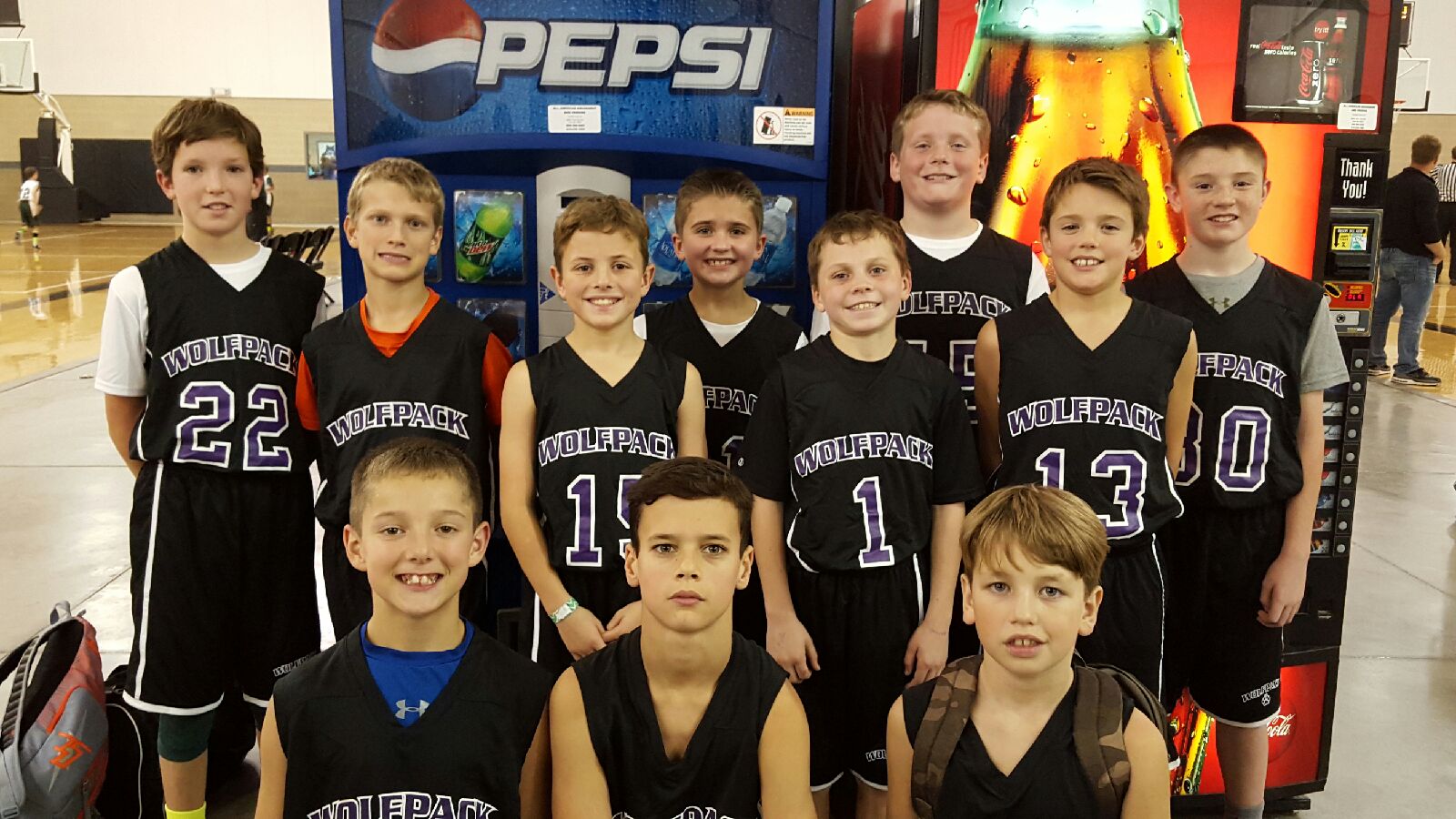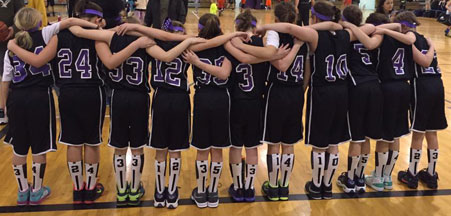 Wolfpack Tryouts for HS boys team (15U-17U) will be on Wednesday, March 13, 2019 at Clarkston Junior High School. Registration starts at 6:30pm. Tryouts will be from 7pm to 9pm. There is a $10 Cash Only tryout fee.
Clarkston Jr High School. Address - 6595 Waldon Rd. Clarkston, Mi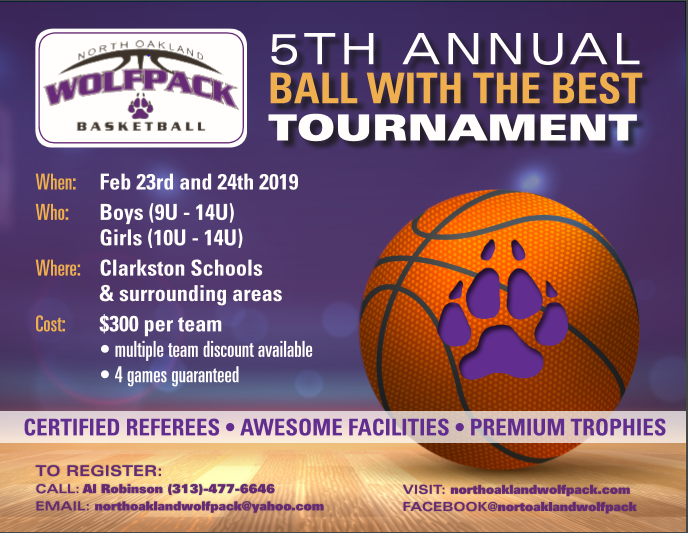 Wolfpack "Ball with the Best" Tournament continues to grow. Huge commitments from many organizations already this year. Over 125 team last year. We expect at least 150 teams this year. Register on our registration tab.


Connect with us:
Wolfpack Vision:
Be a full-service organization committed to helping individuals grow both athletically and academically so they can be successful in every facet of life. We are expanding the scope of our services and increasing the impact on our community.


Wolfpack Mission:
Provide a safe, productive environment where young athletes can be taught, developed and trained on the fundamentals necessary to help them achieve their basketball goals and academic success. We are committed to fostering a culture where teamwork, discipline, sportsmanship and dedication are of the highest priorities all while providing quality physical and psychological training needed for elite competition. Our goal is that this experience builds strength and character, social development and teaches every athlete who participates in our program the values of self-motivation and hard work.